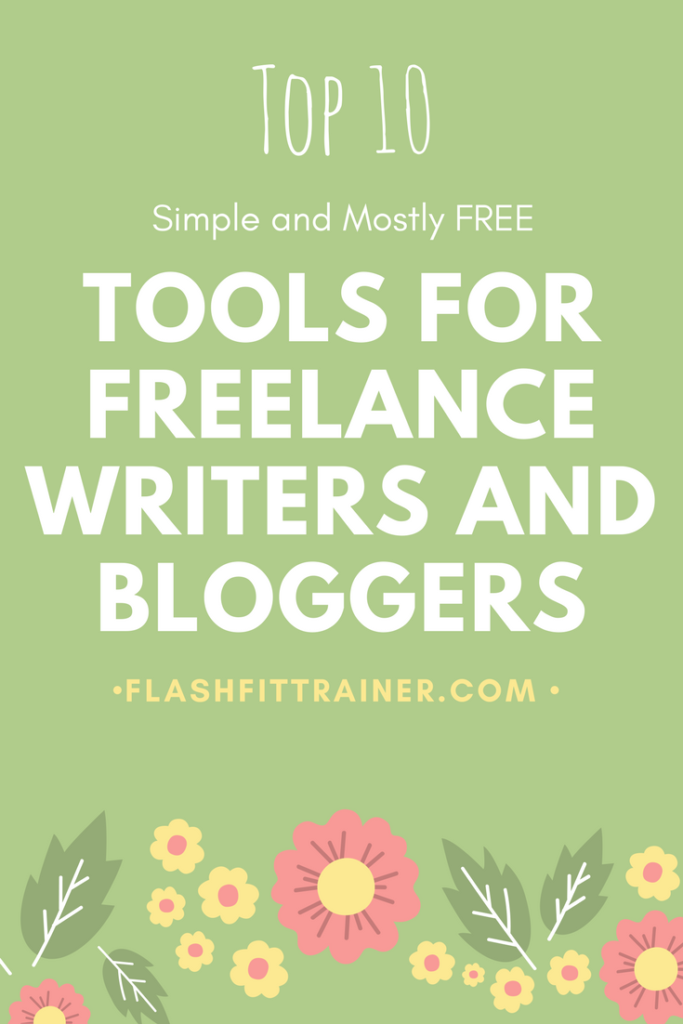 Today I'm going to let you in on the secrets behind running my business and blog from the back end.
Let me start by saying, you do not need any fancy programs to get the job done. I'm a minimalist when it comes to work systems, because I don't like to be overwhelmed by the details. There's nothing more professional about using a Freshbooks invoice versus a Paypal invoice. Complicated systems just slow you down.
During the beginning stages of your freelance career, you're likely not going to encounter anything more complicated than invoicing and getting paid. You don't need any writing programs more complicated than Google Drive. And if you build a website, you don't need anything more complicated than WordPress with a free theme, if you know what to look for.
So, without further ado…
*Disclaimer, this post may contain affiliate links
My Top 10 Tools for Running a Successful Freelance Writing Business and Blog
Google Drive
Pretty much my entire business is run inside Google Drive.
I deliver content to all my clients through Google Docs, except for a few that I access directly through WordPress. In fact, most of my clients request their files through Google Docs.
My drive is pretty organized, which helps a lot. I have a separate folder for each regular client, so their articles are easy to find.
I use Google Sheets to track client pitches and income (get a copy of my exact pitch tracker). Nothing fancy. My finances at this point are pretty straightforward. Since I'm about 99% paid through Paypal, my income is pretty easy to track. My expenses are pretty straightforward as well, so I don't feel it necessary to purchase anything fancier. It would probably just throw me off my game if I had to resort to another program on another site. Keeping everything in Google Drive keeps me from feeling overwhelmed.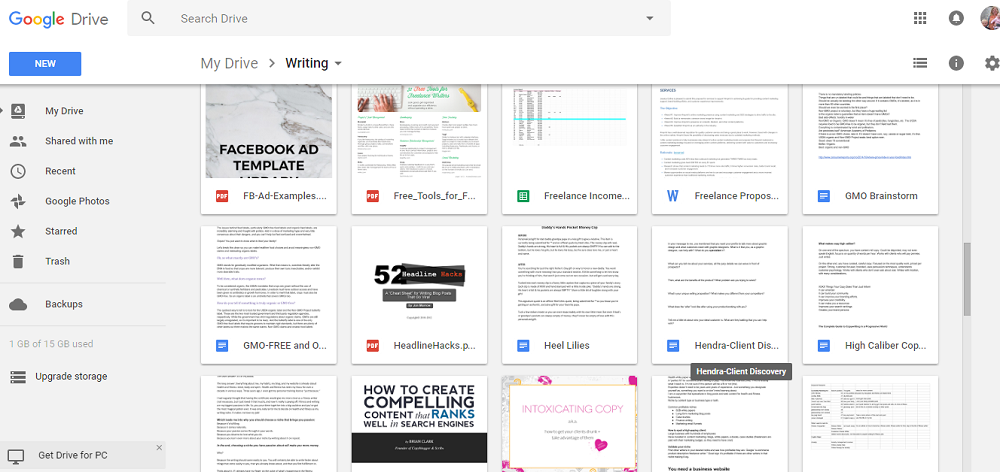 Now, Mailchimp obviously isn't required for freelance writers. But, if you keep a blog of your own (you should!), you'll want to find a way to collect subscribers, believe me. Maichimp is free for up to 500 subscribers. I chose to upgrade to the $10 plan recently so I can build a few simple automated email sequences, like for my free 7-day Freelance Freedom from Corporate series.
I know there are plenty of other fancier services out there. But I haven't been convinced yet to transfer over to any of them. Mailchimp does everything I want it to and it's easy to use. And again, fancier tools would probably just slow my roll.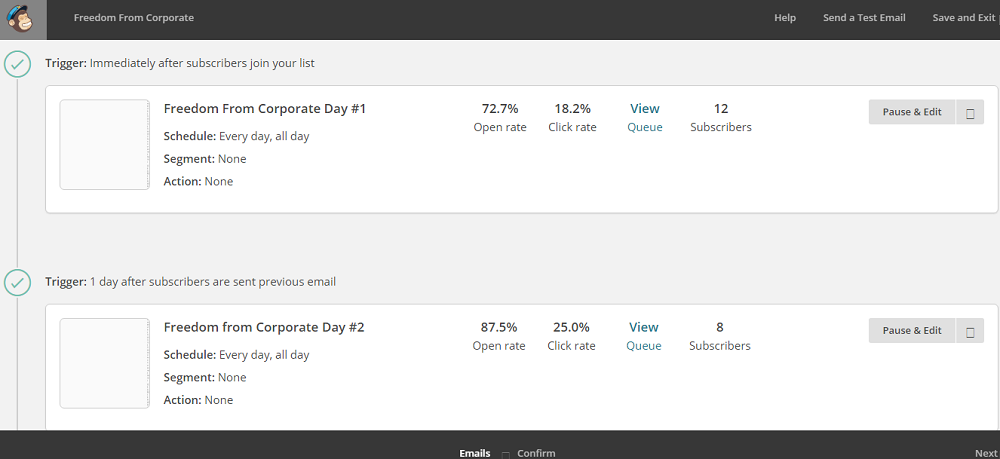 I almost exclusively use Paypal for taking payments and invoicing. Every client I've had pays through Paypal. It's something that everyone recognizes and trusts as safe. And usually everyone already has an account there. So, I've found it's the most simple and straightforward way to accept money, invoice clients, and keep track of my money. I wrote a detailed step-by-step post on how to invoice with Paypal here.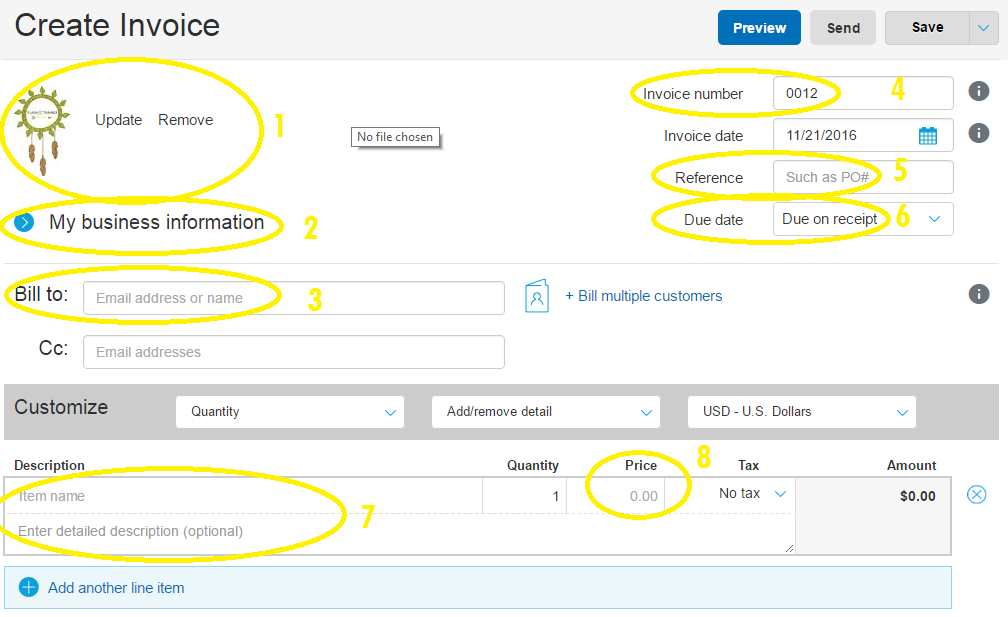 Everything that doesn't live in Google Docs lives on Evernote. Mostly, I keep more personal notes on Evernote. If I'm listening to a training video about Facebook Ads, for example, I might keep any notes I want to remember on Evernote. All of my branding details (fonts, colors, audience, etc) are kept in a file on Evernote, among a few other things.
If I don't use Evernote, I usually have a bajillion different physical notebooks for different topics lying around my house, which just gets to be too much. Evernote also allows you to keep clippings from websites you've found helpful so you can return to them.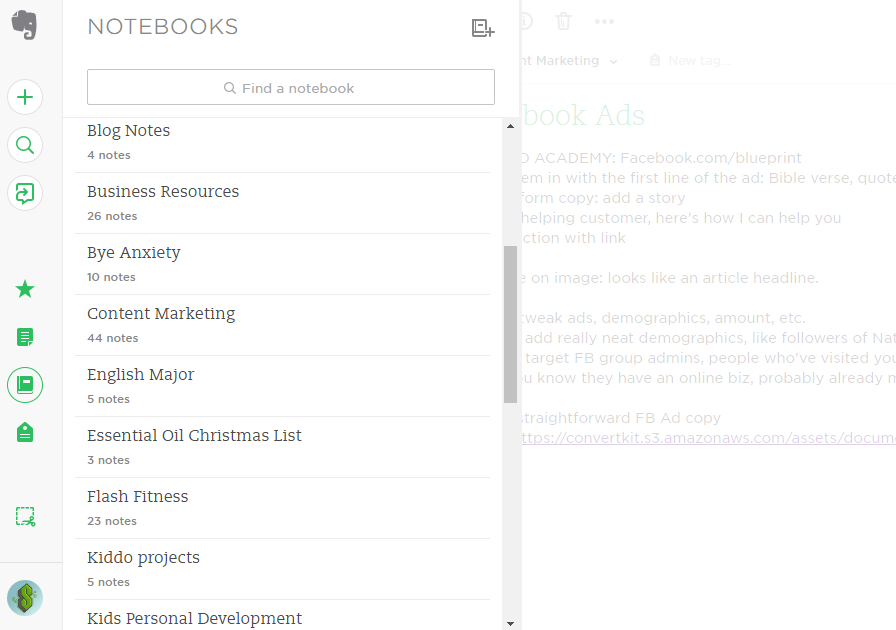 I use Canva for everything. Almost all the pinnable graphics on my blog come from Canva, including the one at the top of this post. I designed my poetry ebook and Budget Fitness book cover in Canva (and then saved the ebook PDF files in Google Drive). If you wanted to, you could create a logo and social media posters with Canva. I used to use PicMonkey, which is another option, but their graphics seem a little dated to me after using Canva.
Canva is so easy to use. You don't have to have any design skills. In fact, that's what it's primarily for, people without design skills. Canva saves me and forgives my complete ineptness at design skills. I like to use their premade designs and then just swap out the colors for my brand colors.
Slacker
Slacker is a great app for collaborative work, in situations where multiple writers work for a single client, for example. I can't even tell you how cool it is to be able to connect with other writers this way. If I'm curious about where the other writers are finding their images or if they've had trouble with a certain platform, I can post on Slacker and get replies right away. The client can also post helpful links and tips for all of us in one place. Before going on Slacker, there's no communication whatsoever with the client's other writers.
I work with 4 clients already on this platform, and I love it. It's a nice way to keep work separate from daily life too, which is why it's a nice alternative to a Facebook group or something similar where people can message you any time. You can set your "office hours" on Slacker so no one can bother you at certain times. It's just slick.
So, the creation of this entire website started with Bluehost. I chose Bluehost to host my website because I had seen so many others who used it and were happy with it. I didn't want to waste time trying to figure out the best host, because then I probably never would've started. I just needed a host for WordPress. WordPress is what I needed, and Bluehost seemed to be the easiest answer.
Now, you may be thinking, I'll just create a blog on a free platform. Well, you can, that's fine. But if you want to have real reach with your blog and business, you need a real self-hosted website. A business website is an absolute "must" today. If you don't have a real online presence for your business, then you're shortchanging yourself.
If you're running a blog, you'll find you get IMMEASURABLE results having a self-hosted blog versus a free one (ok, they are measurable with Google Analytics, but I wanted to make a point). I ran my old blog on Blogger for 6 years before switching to WordPress, and the results from switching were immediate. My pageviews increased exponentially. Google prefers self-hosted sites to free ones. If you plan to monetize your blog, you almost always have to have your own self-hosted blog to be considered for sponsorships and such.
Now, since a freelance writer can start a business with little more than a laptop and a website, I would say the pennies you pay for a website make a pretty low startup costs compared to almost any other business in the entire world. Don't sweat the cost. You'll make that money back in a snap, especially if you work your business like I teach you in my Freelance Freedom from Corporate series.
After you purchase from Bluehost (which is super easy), you don't need to think about it again for like, two years, and even then you can choose to have your hosting renew automatically.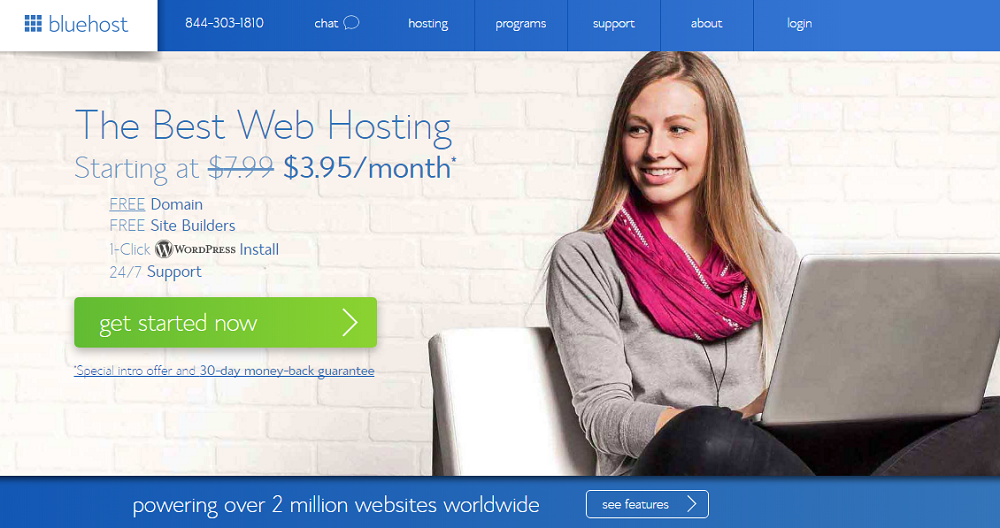 WordPress
My fitness and writing website, this one here, is a WordPress site. I noticed that WordPress came very highly recommended from everywhere I looked. My contributor posts on Huffington Post, The Mighty, Baby Gaga, and elsewhere are also written in WordPress. So first, I'm thinking, if the big guys are using WordPress, then it's got to be good. And second, I'm thinking, navigating WordPress will just be easier if I'm using the same platform as I do for my contributor columns. Simple as that. Just make sure for your professional website that you go with WordPress.org not WordPress.com.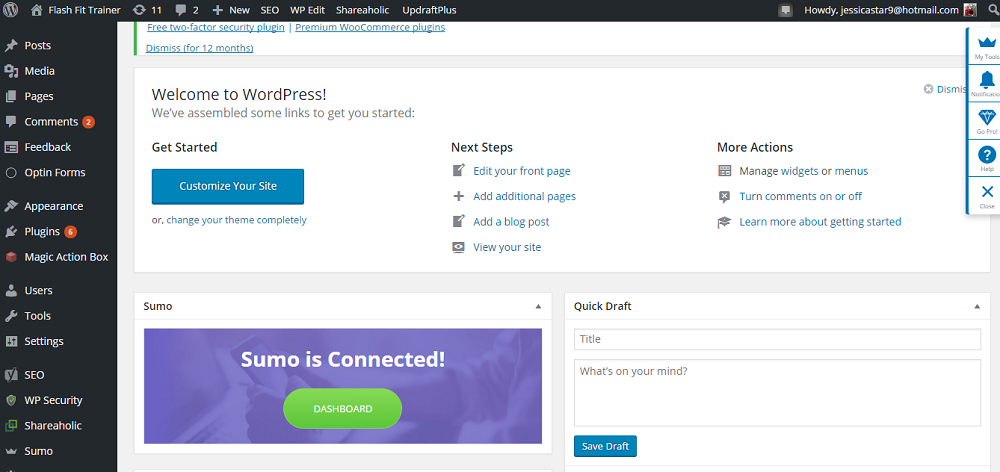 So, when you go to create your website, you either have to build the entire thing out from scratch, or you download a WordPress theme that helps you design it. Typically, entrepreneurs will choose some kind of drag-and-drop website builder that does all the pretty design work for them.
For this website, I use a simple, free theme. The Make Theme by Theme Foundry is the simplest drag and drop website builder ever. Divi is the theme everyone talks about, but I've found Make does everything I need it to. You can upgrade to Make Plus and get even more features, but I prefer to keep it simple. That's kind of a theme with me.
It takes a little bit of playing around to figure some of the features out, and there aren't a whole lot of tutorials out there, but it's free and fully functional. I'm thinking of doing a tutorial or two myself to show how to do a few things it took me a little bit to figure out that were really super simple!
 
Facebook groups
Ok, so this isn't so much a program as a place. But, this is where so much of my business magic happens. You see, even when you work at home, you can still be connected to so much awesomeness out in the world. Facebook groups are a resource that have given me inspiration, connectedness, and even business opportunities.
So, I run a few of my own free Facebook groups, one for those seeking to make the leap from corporate to freelance and one for health and fitness motivation (open to anyone, come on over and join!). I love having a place where people can come together and ask questions, discuss issues, and learn something new.
I also belong to quite a few groups. A few for writers, a few for entrepreneurs, and a few specific to groups I follow online. I love being able to ask tech or business related questions when I'm stuck and keep up with new things that are happening. I've also made some cool business connections in these groups. Just being active in the groups and offering helpful advice when you can is a great way to build your authority.
If you're not in a few Facebook groups already, I would suggest using the search bar to look for a few groups related to what you enjoy or what you do for a living.

Runner's Up
Some other programs that I don't use on a regular basis but still provide incredible value:
Trello and Asana
If you enjoy (or require) project management, then these two platforms are great. They can help you plan out your week or break projects down into daily steps. For example, if you have 6 clients and need to figure out how to slot all their projects in for the week, you might break down the projects into one-hour chunks and then plan out your week accordingly. Or say, you're planning to write a meal plan ebook. You could break the project down into steps (photograph food, food testing day, write out dessert section, etc) and put each step into your calendar so you actually DO it!
Now, I've played around in both programs, but, as I've said about 1,239 times in this post, I like to keep things simple…
Want to know my big secret for project management?
Sticky notes on my desktop. Yes, that's it. I use the virtual sticky notes that came with Windows on which I keep track of the projects I'm currently working on. They stay up on the computer screen at all times. When you turn your computer back on in the morning, there they are! I think that's the best part! I don't have to pull up a bunch of browsers in the morning.

I have one to-do list, one note for blog post ideas, one note for more pressing items, and one note for current clients. And that's all I need to keep me on track. That's my sophisticated project management right there.
Did you think it could be that easy to run a laptop business? I assure you, I'm running a successful one right now this way. And I think part of the reason I'm successful is because I don't need anything fancy to get the best results. In fact, fancy slows me down. I don't get bogged down by all the details, I just get to work!
How about you?
What are your favorite freelance or project management tools? Do you prefer fancy or minimalist tools?