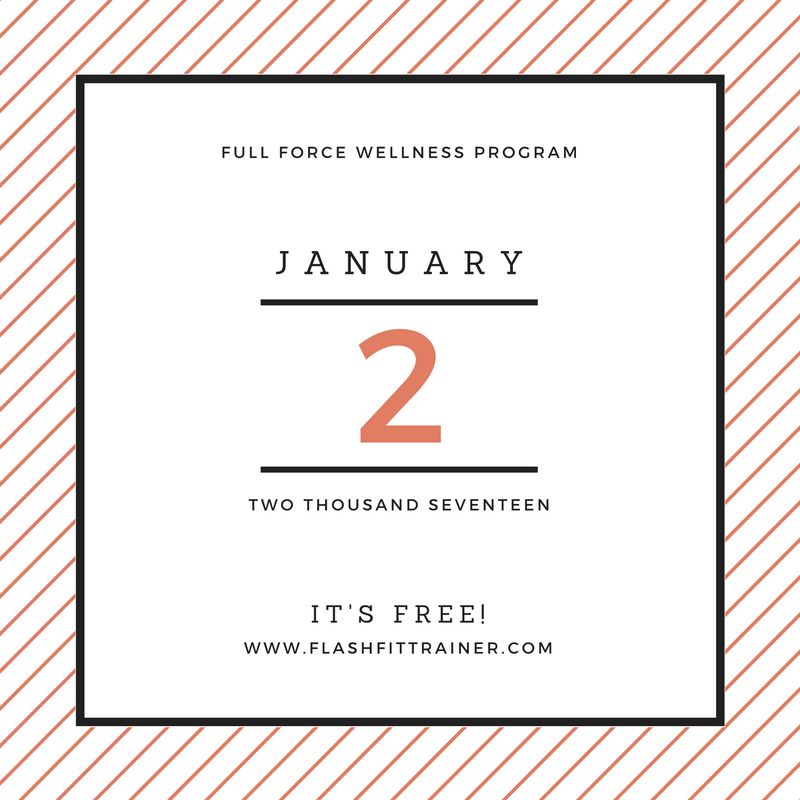 Pin me, Tweet me, Share me!
Hey #Flashers,
I'm in charge of putting together a wellness program for my corporate job for the month of January. Since I'll already have all the materials put together, I thought I'd invite you to join too!
It's called Full Force because we'll be going into the new year with full force toward our overall wellness goals.
This plan will cover fitness, nutrition and mental health.
What you'll get:
A training plan
Printable trackers
Meal planning ideas
Daily tips emails
The entire program is based around using what's already available to you. It will help immensely if you own a smartphone and a Fitbit, but they're not completely necessary.
Let me know in the comments if you would like to join, and I will hook you up! No strings attached.
You want in?