So, after showing you how to create a website from scratch in under 5 minutes, I promised a tutorial on how to design your freelance writer website.
I've been busy building a new website, so I was thinking it's the perfect time to show you how to build a freelance website from scratch.
I've been using the Make Theme from Theme Foundry to build my web pages. It's simple and easy to use, which is what I like. I don't like fuss or too many options. This WordPress page builder is also free, so there's that. However, you can upgrade to the paid theme to get more options.
Make Theme is a great alternative to Divi. It has drag-and-drop features that allow you to build web pages without having any coding skills.
To install the Make Theme to your WordPress site, go to Appearance–>Themes–>Add New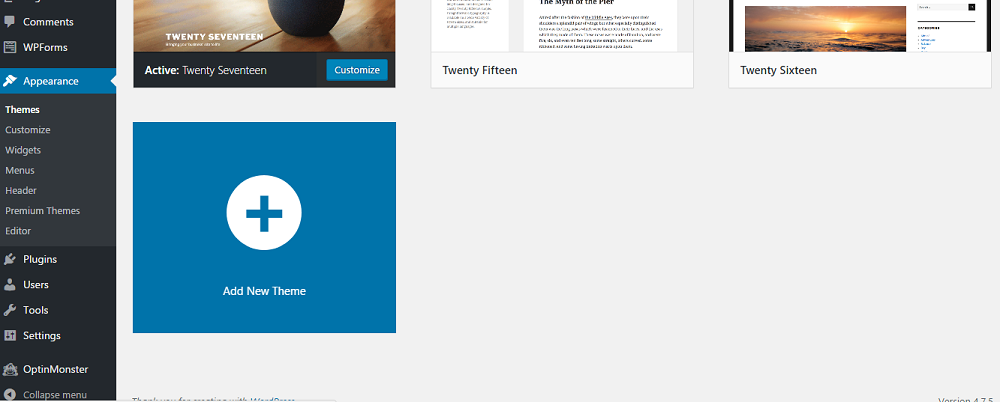 Then, search for "Make" in the Search box to find the theme.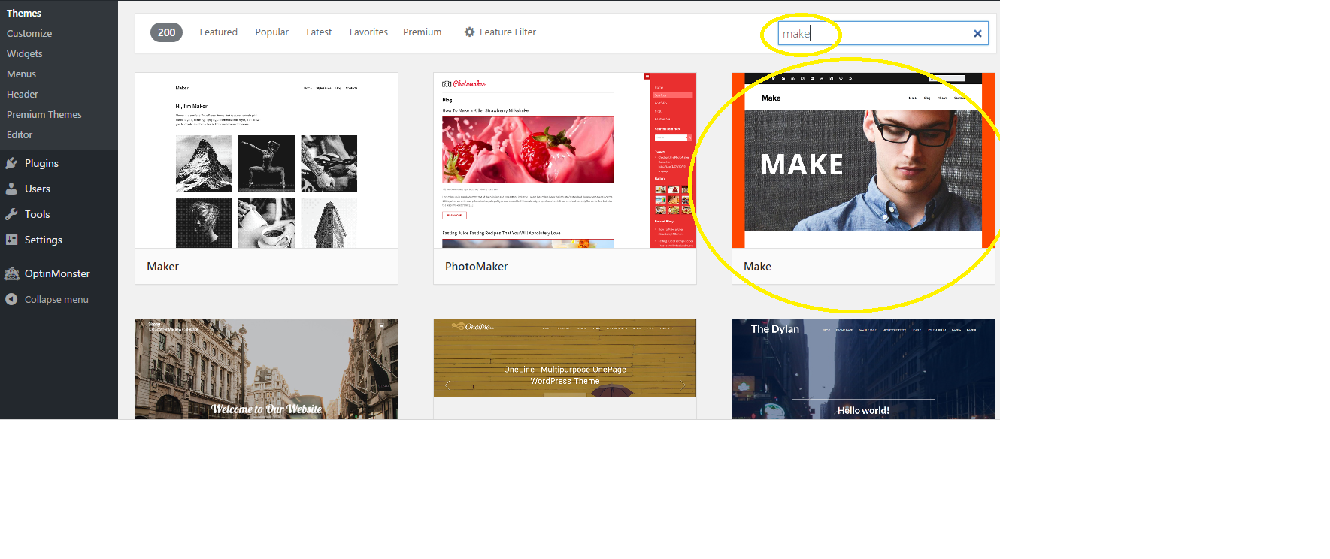 Hover over the picture and click "Install" and then "Activate."
Let's play around with it so you know what it does. Go to Appearance–>Themes and click on "Customize" under the Make Theme.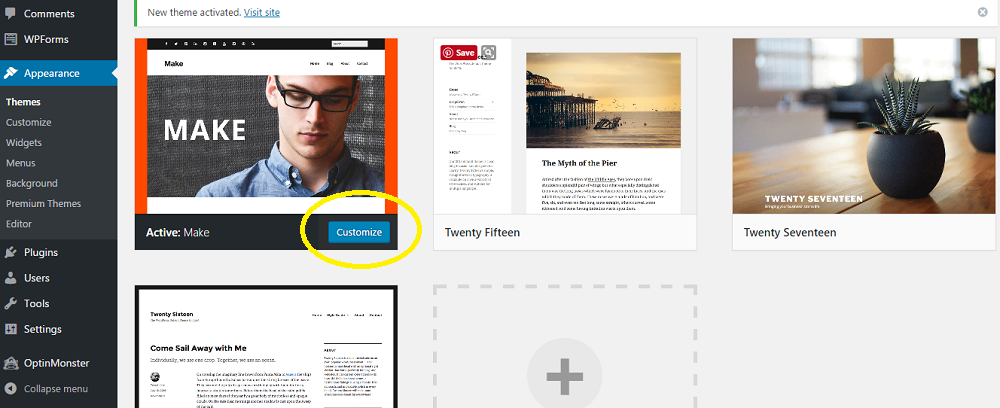 You'll be taken to a page that looks like this: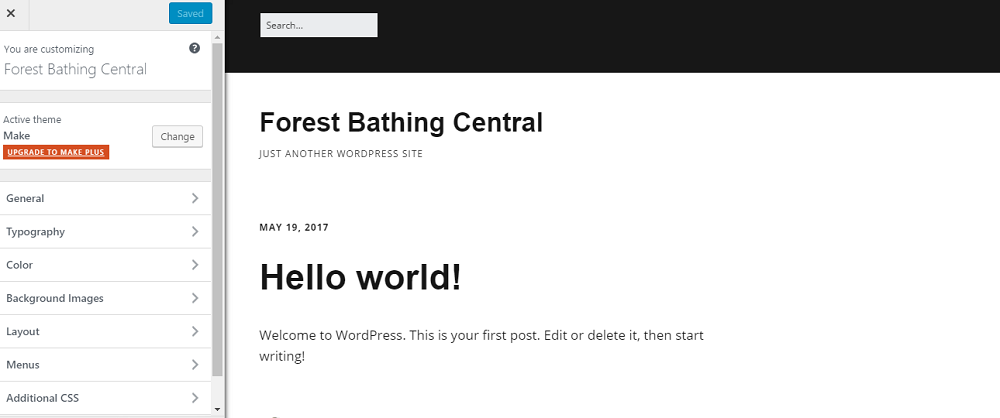 Now, all you have to do is play around in that left sidebar. You can do all kinds of things with color and design there. It's so much easier to learn all the features by playing around and testing different things out than by me trying to walk you through all of it.
You can test any of the features out, and it will give you website preview on the rest of the page. It won't make any permanent changes to your site unless you
For example, we could spend all day just playing around with color, but let's hit the color button: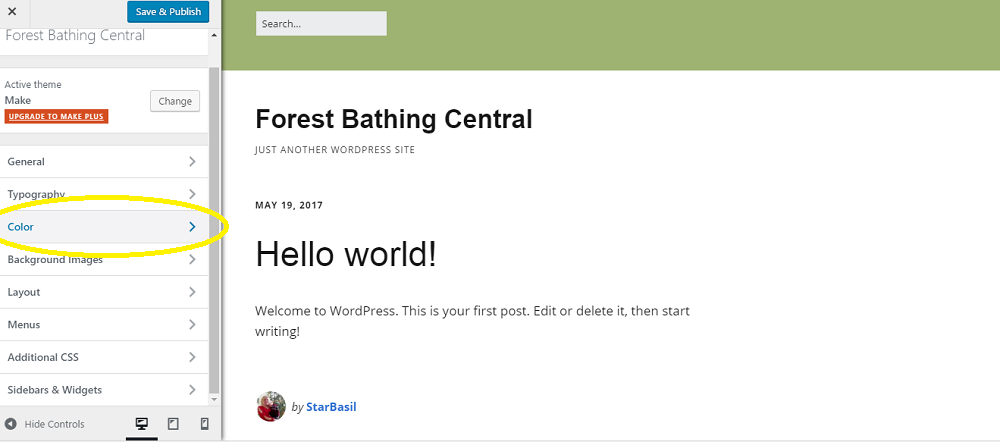 Hit Header Bar:

Now, I chose a color palette for my website here on Garden Stew.
I entered the forest green color as my header color, using the html color number for the green color: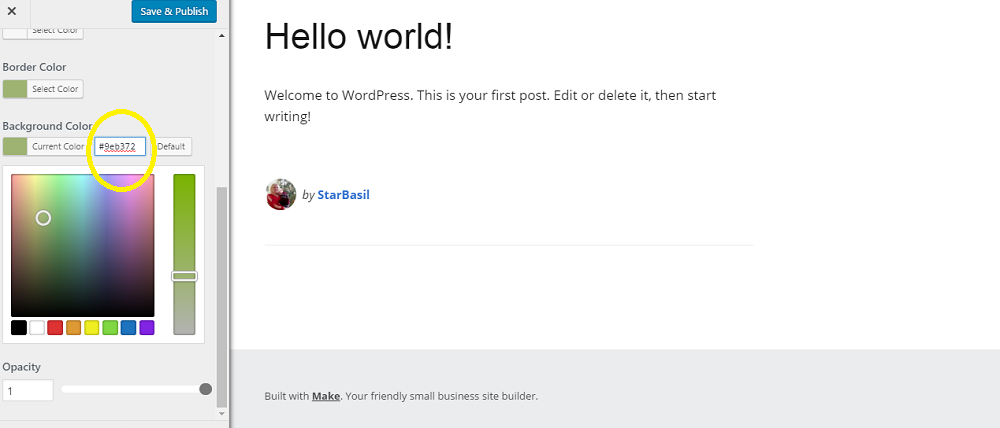 Just like that, you can play around with the theme colors and look.
Now, let's look at how to build a new page using the Make Theme page builder.
So, click Pages–>Add New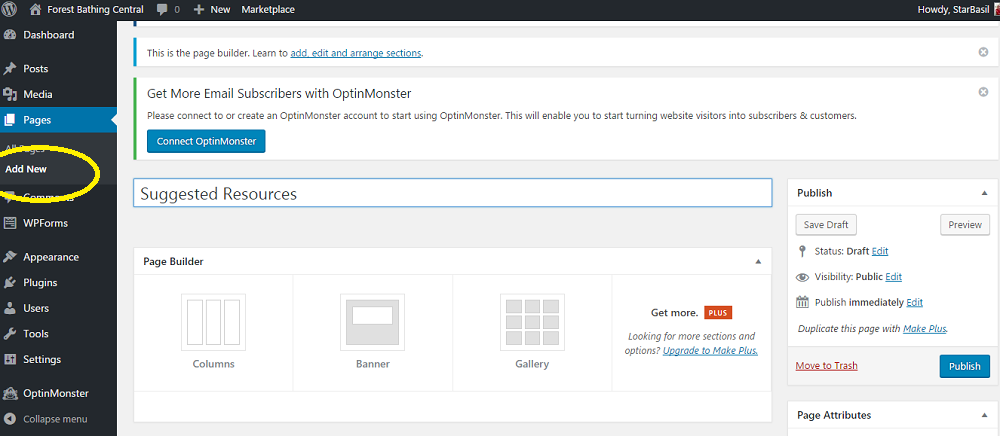 I'm going to create a "Suggested Resources" page for demonstration. Let's say we want to add suggested reading on forest bathing. I am going to choose Columns from the Page Builder section. I use columns for almost everything.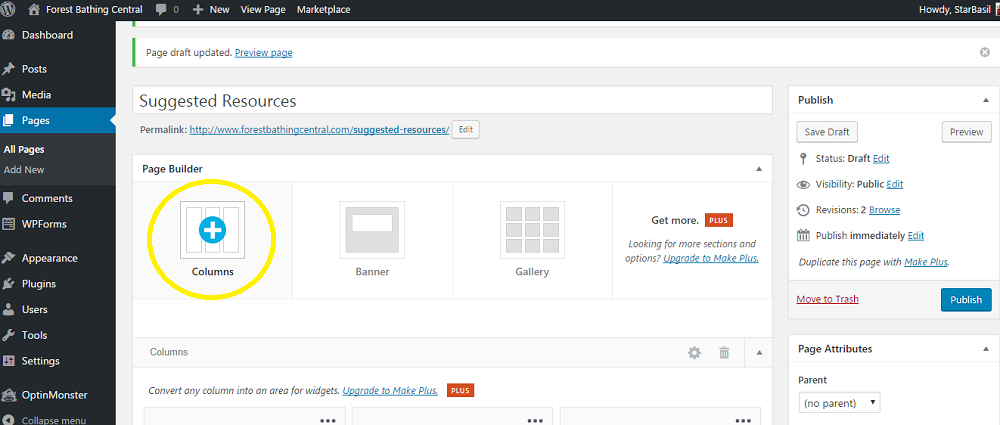 So, now 3 columns will show up on your page. You can "click to edit" to add text or images here.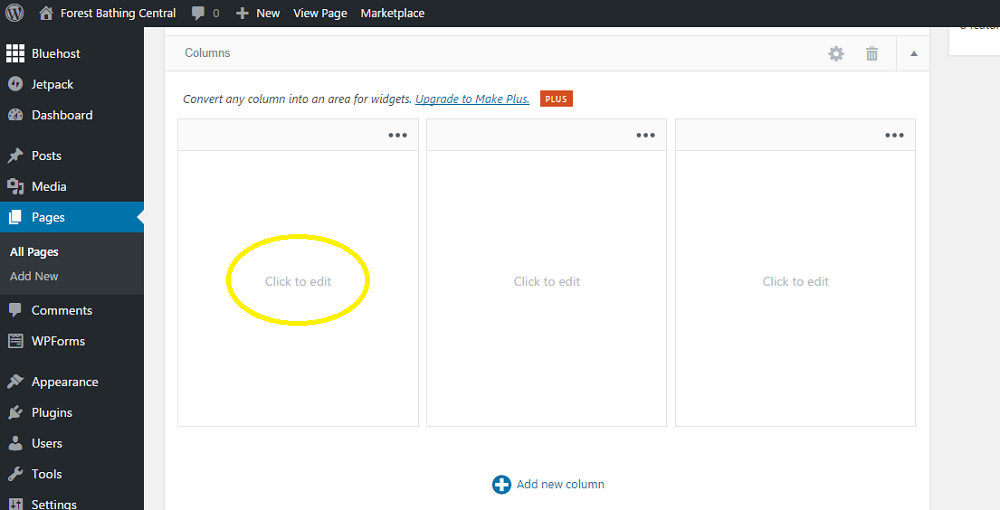 I'm going to add a few Amazon books using my Amazon affiliate links here, so I'll hit the "Text" tab here and add the html code that Amazon provides and click "update column."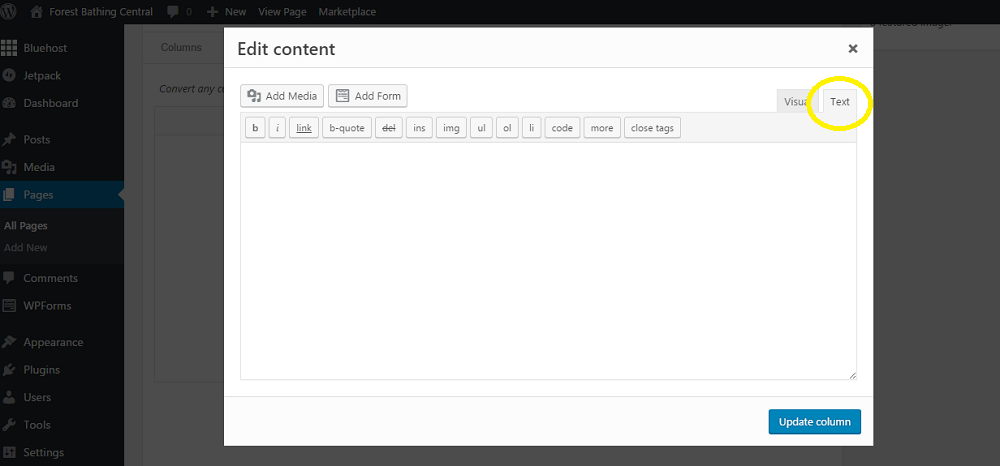 I did this for all three columns, so now, on the backend, they look like this: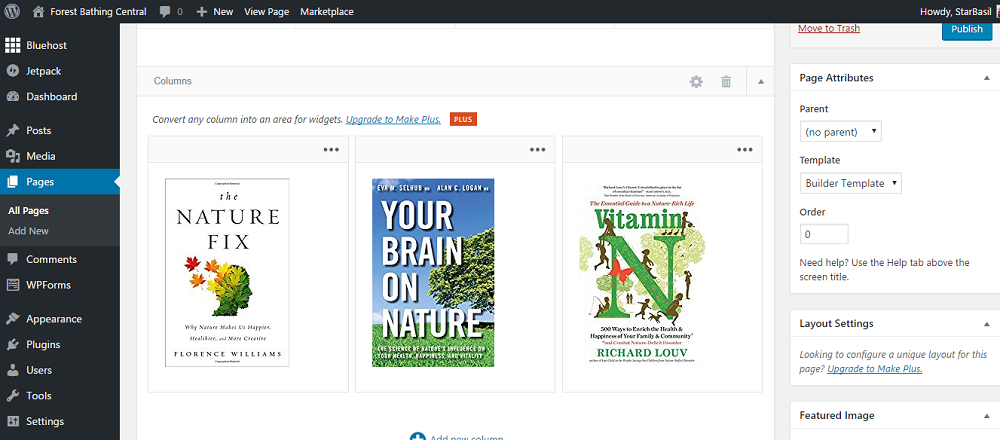 As a freelance writer, you could offer resources similar to this on your blog with freelance writing courses, books, or products that you love.
To add pages to your website, including a home, about and blog page, go to Pages–>Add New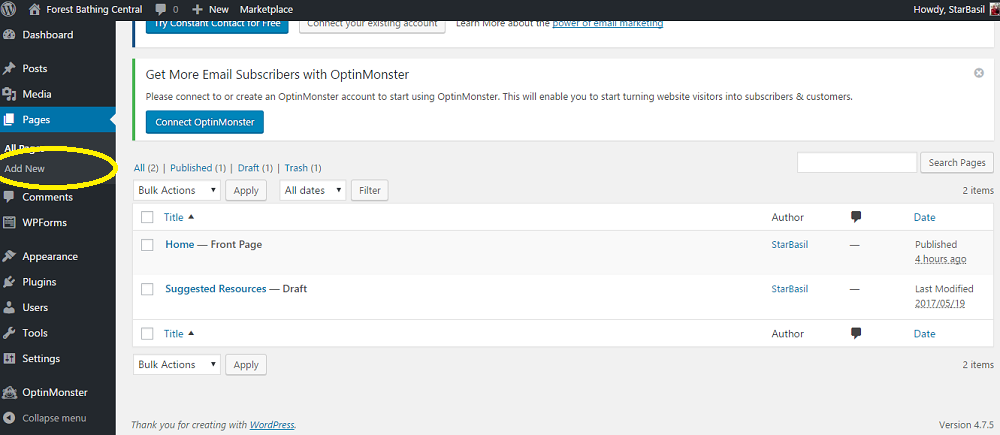 Title your new post "Blog" and it will automatically assign the permalink yoursite.com/blog. Hit the Publish button. Now you've just set up a blog on your website.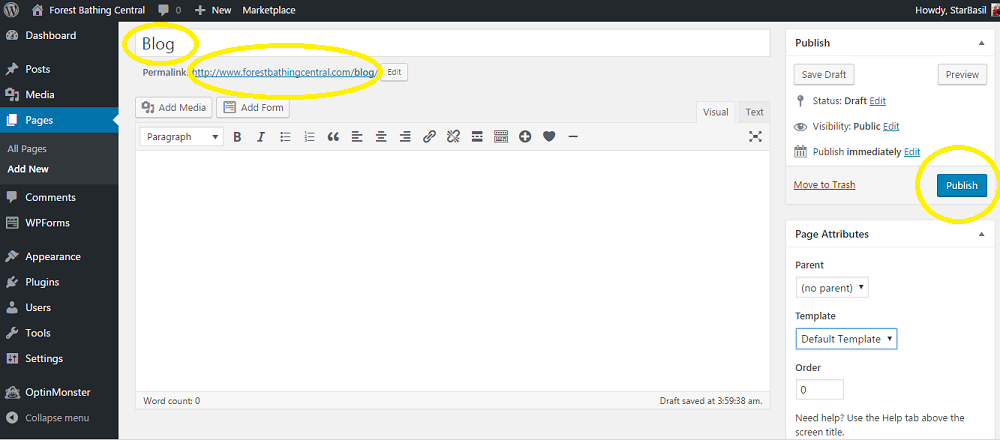 Now go to Settings–>Reading
We're going to make sure your blog tab shows up in your website menu.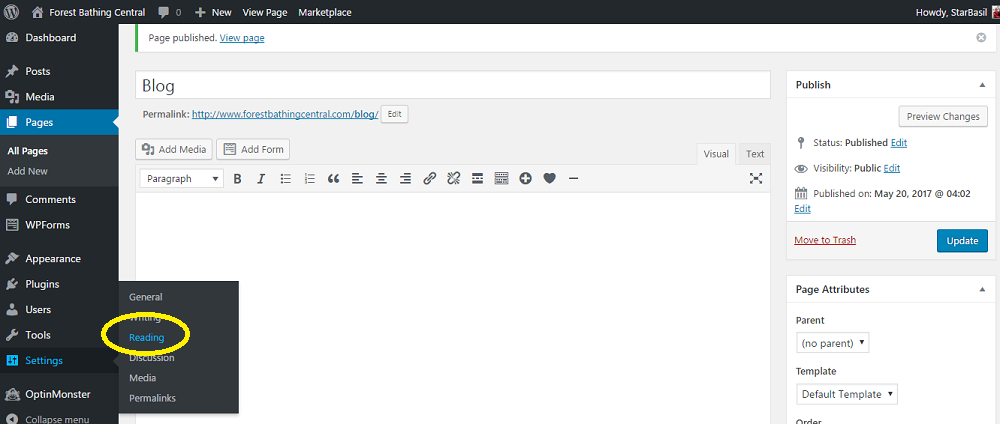 Select Blog from the Posts page dropdown menu.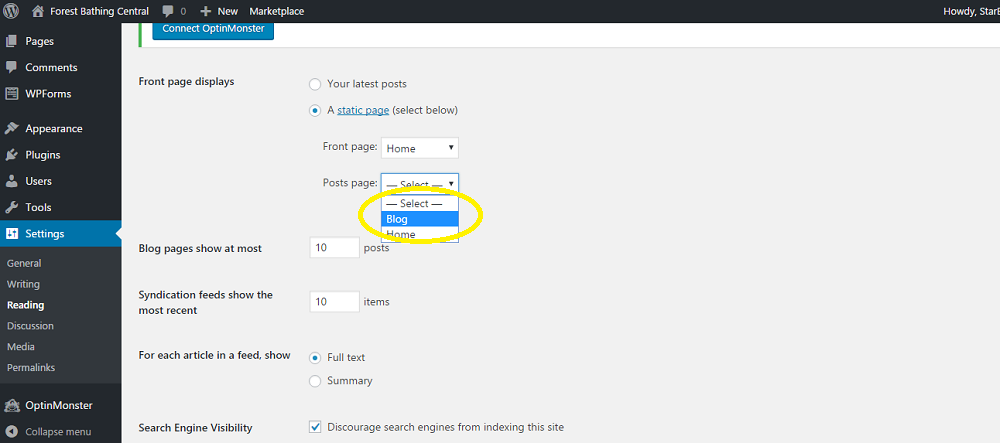 If you want to, you can select how many blog posts show per page and whether it will show the full blog posts or just a summary with a "read more" button.
Then, save your changes.
Next, go to Appearance–>Menus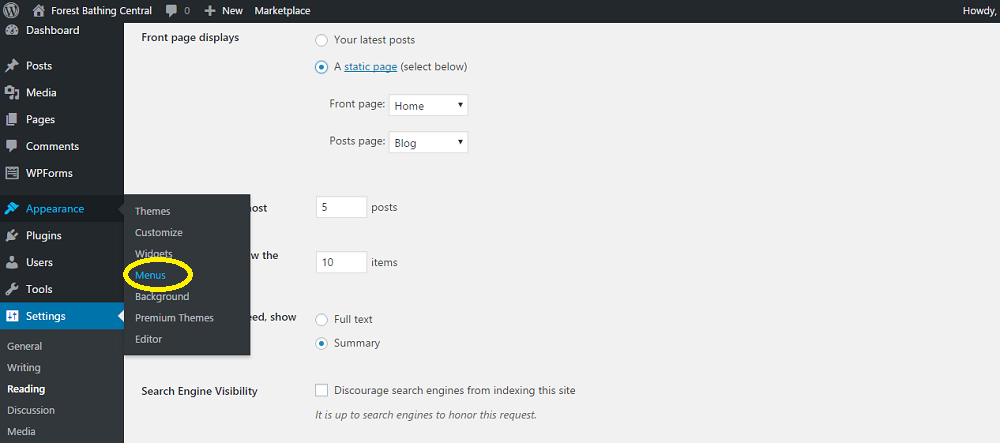 On this page, click to check "blog" and then click "add to menu." It will add your blog to your menu like the big arrow shows.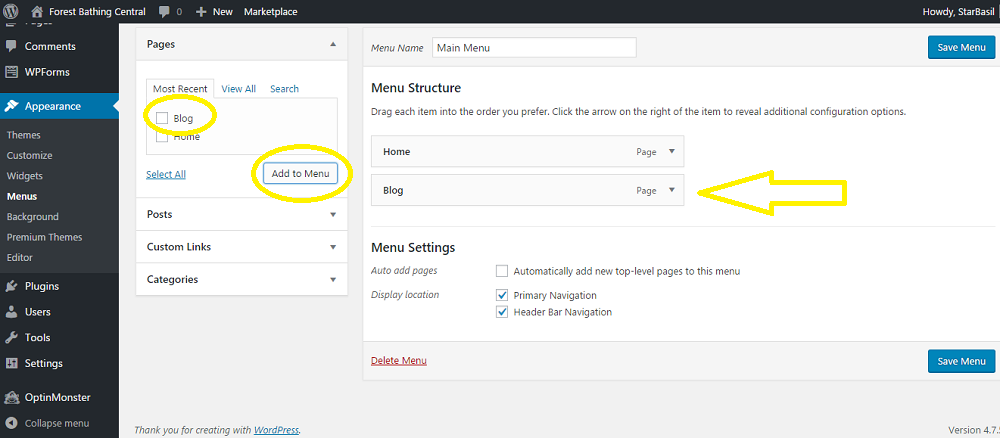 You're all set. Your blog is now ready to go! Just hit the "Posts" button on the right sidebar to start writing posts. If you preview your site, you'll see that "Blog" now shows up on your menu bar. You can do the same with other pages, like our Suggested Resources page or a Work With Me page.
Okay, so hopefully this gives you a starting point to building some basic pages and a blog for your website. I don't pretend to be a web design expert, but I do have some years' experience running this here site to show you just how possible it is to make a decent website with some great resources at your disposal.
If you have any questions, feel free to ask away in the comments and I'll do my best to answer;)
Happy site building!