Good writing just doesn't cut it anymore.
I say this a lot, even in my freelance proposals and on my sales page, because it's something that must be considered in order to hire the right copywriter. Good writers are a dime a dozen. That's why sites like ODesk and Elance are saturated with writing "talent," scrambling to outbid each other for jobs. What you'll most likely get, unless you find a hidden gem, is subpar writing that doesn't meet your business's standards. The purpose of this type of writing is to just pump a ton of content out into the webosphere to increase rankings. These sites tend to undermine the skilled craft of careful wordsmithing.
That's why you won't find me on any of those sites.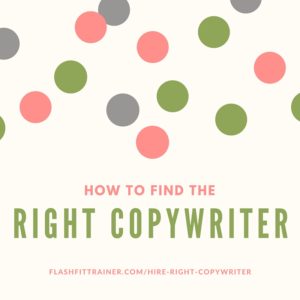 Good spelling and grammar should be nonnegotiable, but even that's really not enough if  you want to kill it in your online business. Successful launches, well-trafficked websites, and ultimately, superior sales require a level of writing that is much rarer, a finer art. An exceptional copywriter should be able to write well but should also have a firm grasp on:
Persuasion techniques and psychology: A good copywriter should know how to gently seduce your audience with effective psychological tactics. Not in a slimeball way, but in a warm way that requires careful craftsmanship. For example, in order to make better sales, you might want some kind of scarcity factor built into your copy otherwise customers won't pull the trigger and buy. That's just one of the many psychological tactics that your copywriter must have skill using.
Juicy headlines: A good copywriter knows what kind of headlines are going to pique readers' interests. What will make them click a link. What will make them open an email. Just this one tiny detail will make a monumental difference in traffic and conversions!
Ideal client profiling: A good copywriter should have some sort of intake questionnaire exploring your brand, voice, audience and other aspects of relevance. Knowing exactly who your business is talking to, what makes them tick, what keeps them up at night–allows your copywriter to speak directly to your ideal client on his/her own terms. By speaking to the right person, your business will start to bring in only the people that are a perfect fit for your company. If your copywriter doesn't make a diligent effort to understand and study your ideal client, run the other way!
Creating a decent portfolio: Whether it's on their website, on Contently, or on Linkedin, your copywriter should have a professional place where they share their writing samples. Even if it's spec work, you should be able get a feel for the competence of your writer from what they've previously written. Do they have pieces that reflect their adaptability to different subjects, outlets, and brands? Their quality of work and level of professionalism should shine through their writing samples. Check mine out here.

Adapting their voice for different clients

. You might think you need to look for a copywriter who already speaks in your voice, but then you might miss out on a really skilled writer. The best copywriters are actually able to adapt their writing to your particular voice.
Branding: your copywriter needs to be able to adapt his/her wording to reflect the values and voice of your brand. Your copy should not sound like someone else wrote it! It shouldn't ever sound like you hired someone to do your writing. It should sound just like you, just like your brand. If you have a luxury brand, your words need to reflect luxury, and a good copywriter won't rest until they've got it just right.
Timeline: one of the questions you need to ask your copywriter is what their turnaround time would be for your project. Some are booked quite solid. Some offer turnaround times that can't possibly be consistent with quality. Some offer turnaround times that just won't meet your requirements. This is just another aspect to take into consideration when interviewing clients.
Prices: Your copywriter's prices are a reflection of their work quality and experience. Charging $5 per blog post might sound great for your business budget, but the quality of that type of writing will undermine your business. No copywriter worth her salt will charge anything less than $50 per decent post. If you take your business seriously, you understand this important difference. Paying higher prices typically gets you a more effective copywriter, which ends up getting you more sales and traffic. And remember, content is king (lots of research on that), so writing is not the place to cut budgets. A good writer is going to be sooooo worth the investment.
I hope this article gives you some perspective on the world of copywriting and helps you narrow down your search for the perfect copywriter. There are so many factors to take into consideration, but you should be able to trust your gut when you find a good one. A little chat with them and a quick look at their portfolio should immediately indicate their competence. You'll just know…
If you're currently looking for a copywriter with all these qualities, I'm your girl! You can check out my packages here. If you need something not listed, hit me up and we can make arrangements.