Hi there #flashers,
 If you're here because you want to get the most effective workouts in a flash, you're in the right place! I specialize in designing workouts that hit cardio and total-body strength in 30 minutes.
 You might also be here for content writing guidance. See my Work With Me page for more on wordsmithing.
 Then, there's the article section where we often go deeper into life and behind-the-scenes. You'll find DIY projects, glimpses of family life, and advice on leveling up your life!
---
I want to welcome you to this safe FlashFit community of nurturing and growth, brawn AND brains, body love and connection.
I want to help you get more living out of your everyday life.
---
I am a Wordsmith: I'm not just a writer, I am a word crafter. There's a big difference. I don't just put words together, I carefully craft them to create experiences, to win clients, to elicit emotion. My carefully curated words produce meaning and make sense of things. I have a special knack for oxygenating words to the point of bursting! I am here to use my superpowers on your website or to show you how to do the same.
I am a certified Personal Trainer: When I started writing about fitness, I decided that getting my personal training certificate would give me more clout. Plus, to betray my inner nerd, I wanted to learn everything about fitness that I could. But then, I decided I wanted to do even more with that knowledge. I wanted to use my knowledge to teach people how to shape their bodies in the most straightforward way possible! I have my own weight loss success stories and boundless knowledge to pass along. My Flashfit workouts are designed to burn major fat AND sculpt every major muscle group in just 30 minutes. The workouts jump between cardio and strength moves that hit the entire body.
I Am a Life Connoisseur: I don't just have life, I LIVE it. Much like you don't just gulp wine, you appreciate it, pair it wisely, experience it. Physical fitness and writing are two of the ways that I experience more out of my life. But it's more than that too. There are so many ways to enhance living. Why walk around empty-handed when you can walk around with a tiny bouquet in your fingers, right? Why sit on autopilot when you can restructure the way you live on your own terms? I will show you the tactics I use to live intentionally, to elevate everyday experiences.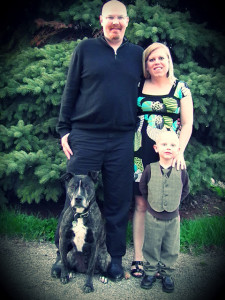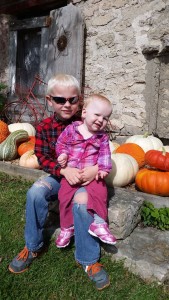 I am also a momma bear to two baby bears, my dear 7 year old son and 1.5 year old daughter. They'll make appearances on my blog from time to time. We just moved from the city to a country home in rural Wisconsin, where we feel we were meant to be.
---
What do you need? I'm here for you!
Free workouts
Motivational articles
Writing packages
Ebooks
DIY projects
Flashion
---
I was always the kid in gym class that cried on the day we had to run the mile, and I was always, without fail, the last to finish. In high school, I would've been a valedictorian if it weren't for gym class! I despised running and even grumbled whenever my dad made me take the dog around the block. The horror!!! We would eat entire rows of Oreos as kids and ate things like Hamburger Helper many nights. In high school, I had a can of Mt Dew, a bag of Cheetos and a dessert with every. single. lunch. And the lunches weren't that healthy either. I die a little just thinking about that now!
Now, I LOVE running. I can't live without it. Fitness is my lifestyle. Once I found Tone It Up, I even realized that fitness can be sexy and fun and a way to make new lifelong girlfriends. These have been some huge "never let your past define you" moments for me. Fitness is also one of the ways through which life can be enhanced. The strength, stamina and energy developed in your body from regular training manifests in so many parts of daily life. And the accomplishments in the gym translate into more ambitious goals at work and other places too.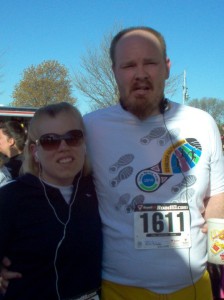 ---
I believe:
When you get stronger physically, you also get stronger in every other area of your life.
In eating food in its most natural form.
There's no reason we need to live the life that is expected of us. We can do things differently and have more fun!
Everyone is deserving of unconditional love.
In using our words to uplift others and improve our world.
There are treasures deep inside of you that should be located and extracted.
Getting more life out of every single day!
---
Why you can trust me:
I graduated magna cum laude with a BS in English from UW-Oshkosh.
I hold a Copywriting Certificate from Media Bistro, where I learned more about real-life writing than a typical university ever would've taught me.
I have over 8 years of experience writing copy in a corporate management role.
I have Personal Trainer and Sports Nutrition Specialist certifications through NASM.
I have my own personal success stories about weight loss and motivation.
I love nature and you can always trust a girl who loves nature.
---
5 Fun facts about me:
I am a much better writer than I am a speaker. I sometimes lose my words when I'm speaking and I can be awkward. But when I write…boy am I fluent!
I once went to school at Northland College in Ashland, WI where I regularly watched the Northern Lights, saw students walking around barefoot, had class under the trees, went leave-no-trace camping, and majored in Environmental Studies.
I was born breech and wasn't expected to live. I then wore braces on my legs for the first few months of my life.
I always overthink things.
I have a pretty good singing voice and play guitar. Friends and family always tried to encourage me to sing and play guitar on stage, but I am much much too self-conscious and sheepish for that.